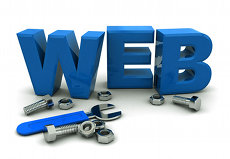 A strong web presence can give your company a competitive advantage. An effective website is a key ingredient in building the powerful web presence you want.
What constitutes an effective business website depends to a considerable extent on your audience. We can however, outline some general principles that apply to most sites.
Set Your Website Goals
Decide beforehand what you want your website to accomplish. Will it be used to sell products online, inform visitors, or generate leads? Make sure your website fits into your business and marketing goals so that you can maximize the effect of the resources you put into your website.
Try to think about what you'd like your website to accomplish in the longer term as well. This will help you decide on the technologies to use that best fit with your website objectives. For example, you'd like non-technical staff to be able to update the site, you would probably need to use a CMS (content management system).
Know Your Audience & Keep it Relevant
Remember, people will visit your website because they want something. Visitors ask themselves "what's in it for me?" before clicking links, and only visit pages they think will be worthwhile to them. Time is precious and there are many websites out there competing for your audience's time. Keep in mind what your visitors want, it will go a long way to help you create relevant content for your website.
For example, if you have an interesting company history, don't hesitate to include it. However, make sure you put it in a section users expect, like an "about us" page. Don't give into the temptation to add cool information about your company on pages where visitors are looking for other content.
Make Navigation Easy
Have navigation menus laid out in a logical way. Ideally, a visitor should be able to go to any page on your site from any other page. Make sure you have a "home" link so that users can get back to your main page if they get "lost".
Having a site map is a good idea. It gives your visitors a page where they can access all of the other pages that make up your site. Another benefit is that search engines love them because it helps them index your site.
Use Visual Cues
Humans are visual creatures, use visual icons and images to guide users around your site. Avoid long blocks of text that are hard to read, break them up with headings and interesting images. Text only links are fine in navigation menus but images are better on pages where you want to grab your visitor's attention. Just make sure you don't over do it. Too many images will clutter up a webpage.
Make it Easy to Contact You
Don't make people search for a way to get in touch with you. Make it easy. If you're selling goods online, you should let your visitors know how to reach you on every page. For example, include your phone number on your page header and/or footer.
No Bugs & No "Under Construction"
Make sure there are no broken links and that there is no buggy behavior on your website. Users do not visit your site in hopes of testing it. Make sure they have a smooth ride.
If you have an area that is under construction, avoid linking to it and then having an empty page with an "under construction" notice. It's a waste of user time. If linking to a section being built is unavoidable, at least, put some kind of description of what is to come.
Make the Visit Enjoyable
Consider including things like free information or videos that are of benefit to your visitors. People like to laugh, so why not use humour where appropriate? Interesting, useful and amusing content will encourage repeat visits and help differentiate you from your competitors.
Web Design Mistakes to Avoid
Not respecting accepted usability practices
Designers often want to use their skills to produce websites that are veritable works of art. Unfortunately, that well-intentioned exuberance often comes at the expense of functionality which is not a good thing for most business sites. This doesn't mean your site has to lack creativity or be boring. Nevertheless, there are certain features that visitors expect when they arrive at your website. You could say these features have become a kind of "website standard":
Clickable logo on the top-left of the page that links to the website's home page
Horizontal navigation bar near the top of home page
Dark text on a light background for your content, especially if you expect your users to read for any significant length of time. Have you ever seen a news site with a black background and red text? Of course not, and for good reason!
Vertical scrolling so that users scroll pages up and down, not side to side